2700/yr
Guaranteed RAM : 512 MB
HDD : 20 GB Raid 10
Bandwidth : Unlimited
CPU Cores : 2 vCores
Free Control Panel : NO
Root Access : YES
IPv4 : 1 IP
950/mo
Guaranteed RAM : 1 GB
HDD : 50 GB Raid 10
Bandwidth : Unlimited
CPU Cores : 2 vCores
Free Control Panel : Yes
Root Access : YES
IPv4 : 1 IP
1500/mo
Guaranteed RAM : 2 GB
HDD : 80 GB Raid 10
Bandwidth : Unlimited
CPU Cores : 4 vCores
Free Control Panel : Yes
Root Access : YES
IPv4 : 1 IP
2750/mo
Guaranteed RAM : 4 GB
HDD : 150 GB Raid 10
Bandwidth : Unlimited
CPU Cores : 4 vCores
Free Control Panel : Yes
Root Access : YES
IPv4 : 1 IP
3700/mo
Guaranteed RAM : 6 GB
HDD : 200 GB Raid 10
Bandwidth : Unlimited
CPU Cores : 6 vCores
Free Control Panel : Yes
Root Access : YES
IPv4 : 1 IP
4300/mo
Guaranteed RAM : 8 GB
HDD : 300 GB Raid 10
Bandwidth : Unlimited
CPU Cores : 8 vCores
Free Control Panel : Yes
Root Access : YES
IPv4 : 1 IP
6000/mo
Guaranteed RAM : 16 GB
HDD : 500 GB Raid 10
Bandwidth : Unlimited
CPU Cores : 10 vCores
Free Control Panel : Yes
Root Access : YES
IPv4 : 1 IP
8000/mo
Guaranteed RAM : 32 GB
HDD : 1000 GB Raid 10
Bandwidth : Unlimited
CPU Cores : 12 vCores
Free Control Panel : Yes
Root Access : YES
IPv4 : 1 IP
12000/mo
Guaranteed RAM : 48 GB
HDD : 1500 GB Raid 10
Bandwidth : Unlimited
CPU Cores : 16 vCores
Free Control Panel : Yes
Root Access : YES
IPv4 : 1 IP
Note :Free Control Panel Availabe with Installation are Centos web panel , Sentora , Ajenti , Kloxo , OpenPanel , ZPanel , Virtualmin , WebMin.
Your Choice of
Operating System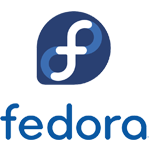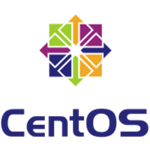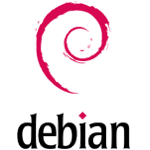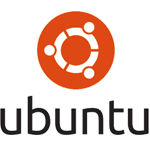 Linux XEN VPS Plan Comparison - Hostripples
With our Canada Linux VPS plans, you get top notch speeds as compared to traditional mechanical drives.This allows you to access your data quicker than ever! All of our plans are powered by Xen Paravirtualization technology, known for its stability in the hosting world. Lets cross the limitations of shared hosting and claim the ownership of your own VPS server, forget about the high hardware cost and get the almost same benefits. We are here 24/7/365 to assist you.